Laura's second album of solo jazz vocals, Dancing in Darkness, will be released in June 2022.
The album comprises songs by an international array of jazz composers and a variety of jazz styles: swing, bebop, ballads, Latin, modern, and fusion, occasionally treating listeners to Laura's impeccably-pronounced French and Portuguese singing.
Join her and the fabulous band that recorded with her, at the album's release concert in San Jose, CA, on Sunday, June 26th, 2022 at 2:00pm. CDs will be available for purchase at the event. Click on the Calendar page for more concert details.
Full track from Laura's first album (new album's audio coming in June):
0:00/4:52

0:00/3:04

0:00/4:03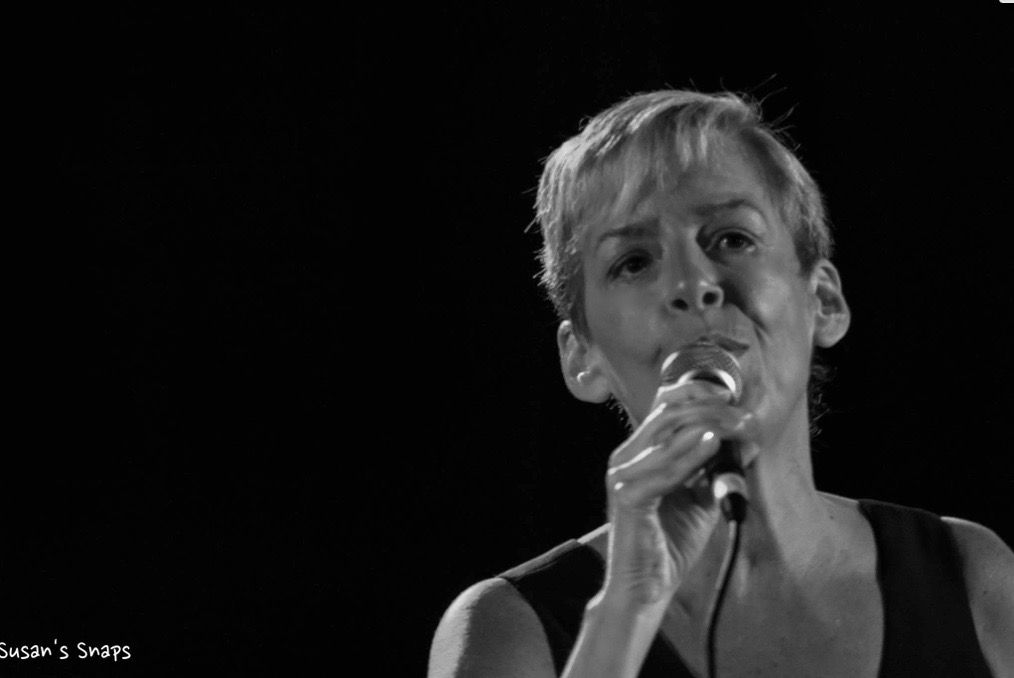 Monterey Jazz Festival 2017 - Next Generation competition (photo: © Susan Harding-Palmore)
June 2022 Release "Dancing in Darkness"
Album Personnel:
Laura Karst – vocals 
Walter John Bankovitch – piano and Rhodes electric piano 
Noriyuki Ken Okada – acoustic and electric bass
Greg German – drums and percussion       
Modesto Briseno – trumpet and flugelhorn
Producer and Musical Director - Roger Letson
Engineered and mixed by Gabriel Shepard -
25th Street Recording Studio - Oakland, CA
Mastered by Gary Mankin - San Francisco, CA