Laura Karst's debut album, Little Did I Dream, received enthusiastic reviews from All About Jazz, Indie Music Reviewer Magazine, Bop-n-Jazz, and O's Place Jazz Magazine.
It was recorded with some of the San Francisco Bay Area's finest jazz musicians. The CD comprises eleven songs that showcase Laura's warm and smooth alto voice, her interpretation of lyrics as a true storyteller, and her versatility as a singer of a wide range of jazz styles, and in a variety of languages. The album includes swing, scat, bossa nova, samba, waltz, and ballads -- tunes ranging from the 1940s to the new millennium -- sung in English, French, and Portuguese.
Recommended listening if you like Sarah Vaughan, Diana Krall, or Ella Fitzgerald.
Full track from Laura's album
0:00/4:52

0:00/3:04

0:00/4:03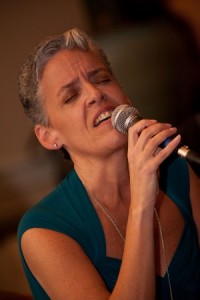 Album Personnel:
Laura Karst – vocals 
Adam Shulman – piano
Doug Pohorski – acoustic bass
Joey Niehuis – drums      
Jim Schneider – tenor saxophone
Produced by Roger Letson
Engineered by Forrest Lawrence
The Annex, Menlo Park CA
Mixed and Mastered by Bill Hare
Bill Hare Productions, Milpitas CA